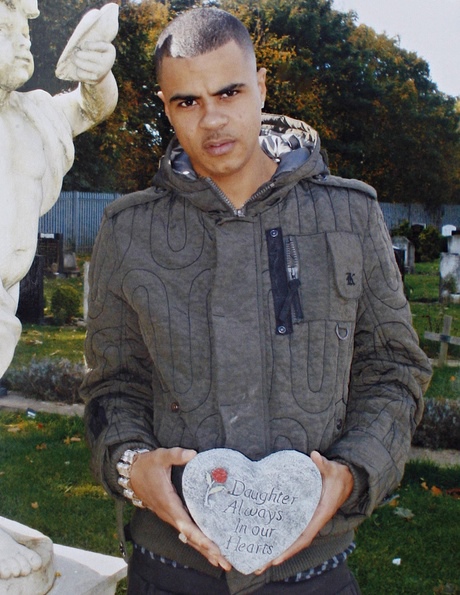 Shocking or just another manipulative and misleading act of some media?
It now comes to light that a photo of Mark Duggan was cropped to create a 'ganster' image of this father of six. The photo was taken when he was grieving. As the full image shows, he was at the grave site of his daughter who was still born.
Mark Duggan is the 29-year-old Tottenham (London, England) resident, who was shot and killed by police in Tottenham, North London, England, on 4 August 2011. The inquest jury found that Duggan's killing was "lawful". Duggan was unarmed when he was shot dead by police.
Deeply personal moments of grief are frequently shown in newspapers, magazines and on television. Now, grief has been hidden and twisted to proliferate a particular view of a family man: that he was a gangster too.
How sad is that?